These are some artists — recognized and not — that we feel are not getting the attention they deserve.  Check them out.
Walk Off the Earth
This Toronto-based ba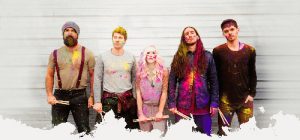 nd is truly awesome. Juno Awards winners (that's the Canadian Grammys), they are a creative powerhouse.  'Speeches' is songwriting perfection.  They inspire us.
https://www.walkofftheearth.com/home/
Joe Bonamassa
JB i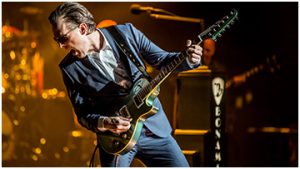 s THE guitar-god.  No question about it. He's categorized as a blues artist and, although he certainly is,  one listen to any of his albums will quickly prove he's far more.  As with WOTE, see him live.  Trust us on this.
Pentatonix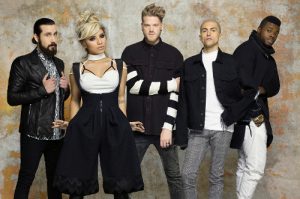 A little mainstream perhaps but who could have predicted that an acappella group would make it anywhere — let alone mainstream.  They're creative and have vocal production down to a science.
Lindsey Stirling
Like PTX, Lind
sey is another unlikely reality-TV success story.  Certainly not a household name by any means but you've probably seen or heard her avant garde violin work with a variety of artists.
http://www.lindseystirling.com/home/
Joy Williams
http://www.joy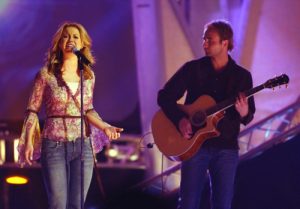 williams.com/welcome
I'll admit it.  I have a 'thing' for really great female vocalists.  Joy was half of the sadly defunct 'The Civil Wars' with John Paul White.  On her own, Joy has released several truly exceptional tracks.  And be sure to check out 'The Civil Wars' as well.
The Pierces
This d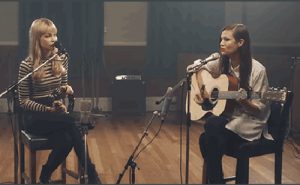 uo plays to my previously revealed weakness for great female vocals.  Sisters Allison and Catherine have a number of album releases and are currently working on solo projects.  Worth a listen for sure.
https://www.facebook.com/thepiercesmusic/
Diane Falcone
Diane is a friend.  She followed her musical dreams and moved from New England to Nashville what seems like forever ago now.  Her songs evoke a personal strength overcoming inner pain.  Follow your dream.