I currently have two projects in the works.  Barring the un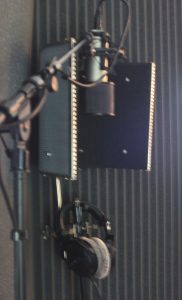 foreseen, the first, 13-track album will be released sometime after the first of the year and the second hopefully before year's end.  This has been a work-in-progress for several years.  It's extremely difficult doing something like this by grabbing an hour here, part of a day there…but it's getting close.
Tracking for the first album is in its final stages now and I've already started some of the early mixing.  Once mastering is finished, it will be available on iTunes, Google Music, and most of the major music outlets as well as the major streaming services including Spotify, Pandora, iTunes Radio and IHeartRadio among others.
Stay tuned…